Click Image to Enlarge
75FT Easy Hose Stainless-steel Hose
Now Just: £49.99
Stainless-steel design; The high quality stainless-steel design is pierce-resistant, super-strong, kink-free and durable
8-pattern nozzle; Hand-held spray nozzle which allows you to choose from full, jet, vertical, shower, soaker, cone, flat and mist options
Trigger lock; The spray nozzle can be locked into place so the user doesn't have to manually hold the trigger down
Choice of 4 lengths; Choose from 25 feet, 50 feet, 75 feet and 100 feet
Guarantee; 12-month guarantee
Add to Basket
Description
Garden Gear Easy Hose Stainless-steel Hose
Water plants with ease thanks to this stainless-steel hose from Easy Hose. The incredible kink-free Easy Hose is everything your standard garden hose isn't, super-strong, durable and pierce-resistant. The stainless-steel design eliminates the risk of your hose being pierced by thorns, jagged rocks or anything sharp that may be laying around.
The cutting-edge design eliminates virtually all the twists and tangles associated with standard garden hoses, and the universal fittings are compatible with all standard taps and hose attachments. The lightweight stainless-steel body is also UV resistant, stays cool to the touch and is rust-proof.
The hose comes with an eight-pattern, hand-held spray nozzle which allows you to choose from full, jet, vertical, shower, soaker, cone, flat and mist options. It also has a trigger lock feature, allowing the spray nozzle to be locked into place so the user doesn't have to manually hold the trigger down.
Available in a choice of four lengths to suit your garden size: 25ft, 50ft, 75ft and 100ft.
The hose coils neatly away for storage and can be stored next to your tap by using our Easy Hose holder that is also available.
Delivery Information
Delivery on this product is available to most UK Mainland addresses.
Due to the nature of our products we are unable to deliver to the Republic of Ireland, some areas of Scotland and any offshore islands. If you are unsure then please use the postcode to see if we are able to deliver to your area.
Returns
We offer a 14 day money back guarantee on all of our items. The guarantee commences from the date which you receive your item and we offer a free collection service as part of this agreement.
The building must be returned in its original, untreated, resalable condition. Until the item is collected by our courier, it's the responsibility of the customer to ensure that the building remains in this condition.
As the buildings are sold as DIY kits, we cannot dismantle on your behalf and we cannot be held liable for any third party costs. Once the building has been received by our factory, a full refund will be issued within 1-3 working days.
Videos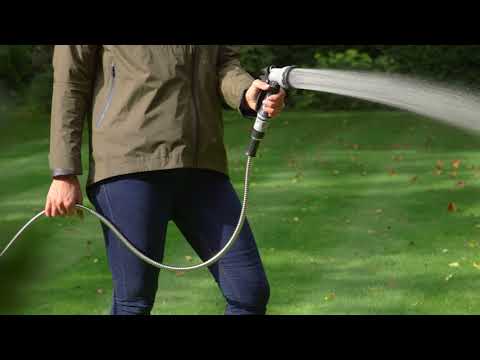 Play Video