Click Image to Enlarge
Garden Gear Electric Weed Sweeper
Now Just: £40.99
46 Reviews
2 brushes; Supplied with a nylon and metal brush for all your cleaning needs
Safety features; The transparent safety hood protects your eyes from any discarded debris
No sore knees and aching back; The clever design allows you to clean your driveway and patio without stooping or bending
Environmentally friendly; Say goodbye to harmful chemicals, this electric weed sweeper will do an even better job without damaging the environment
Guarantee; 12-month guarantee included
Out of Stock
Description
Garden Gear Electric Weed Sweeper
Whether you need to clear weeds, moss or dirt, the electric weed sweeper by Garden Gear tackles them all with ease; putting an end to back-breaking stooping and bending. The weed sweeper is designed to remove weeds between slabs, blocks, along path edges and other external surfaces.
Easy to Use
Comfortable to hold and easy to use, simply push along the edges, cracks and joints of paving or paths and the high-speed nylon or steel wire brush supplied will get into the smallest of crevices, removing debris in an instant. With a powerful 140W motor, the nylon brush is perfect for light vegetation and the steel brush is ideal for use on tougher debris, removing all your weeds without toxic chemicals and pesticides that may harm the environment.
The electric weed sweeper also has a built-in wheel on the opposite side helping you glide along edges for a more wide-ranging sweep. Weighing just 1.7kg, the electric sweeper is supplied with a clear safety hood to protect your eyes from debris and an ample 10m (30ft) power cable. The weed sweeper is easy to clean too, simply wipe with a damp cloth and some soft soap after every use to prolong the life of this great garden gadget.
Compact
The compact design allows for easy storing after use, your chosen head is simple to change or attach with the wrench and rod supplied and there is a large on and off switch for even more effortless operation. If your patio or driveway has become overgrown with weeds, this clever device will solve your issue with ease.
Also available to purchase is the grass trimmer head attachment, the grass trimmer has an impressive 22cm cutting diameter, giving you an even, effective and precise trim on your grass, making it ideal for trimming and maintaining lawn edges or getting into difficult spots that your mower can't reach. You can also buy a pack of spare weed sweeper brushes.
Specification
Dimensions: L31 x W25 x H115cm
230~240V 50Hz
Rated power: 140W
No-load speed: 1200/min
Cutting mechanism: Metal and Nylon brush
Transparent protection cover
1 Metal brush
1 Nylon brush
Diameter of brush: 10cm
BS plug
Cable length: 10m
Weight with one brush fitted: 1.72kg
Total weight: 2.8kg
Delivery Information
Delivery on this product is available to most UK Mainland addresses.
Returns
We take every care to ensure that you receive the correct goods in perfect condition. In the unlikely event that you ever need to return any item to us and it is within our 30-day warranty period then please contact us for a returns authorisation number. Our customer service team will then provide you with our returns address.
All goods must be returned via recorded, insured method at your own cost. We cannot be held responsible for returns parcels lost in transit. It is the sender's responsibility to ensure parcels are adequately insured. If the goods exceed £46 in value we strongly suggest that you take out additional insurance. In order that we can satisfy your requirements promptly we will need your full instructions, explaining the reason for the return and the action you wish us to take.
Videos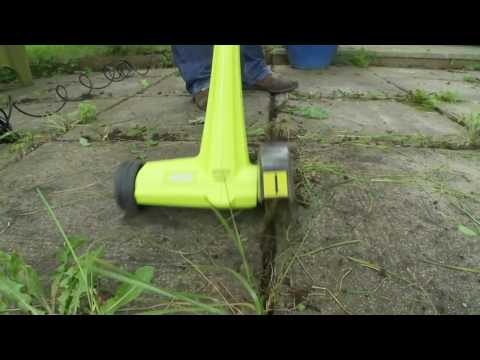 Play Video
Reviews
Unlike many companies, we publish all of our reviews - good or bad - to give you, the customer, total transparency and peace of mind.
Sheducation
Natural Wood Characteristics
Natural Wood Characteristicts
As wood is a natural material it may be affected by the following:
Shrinkage & Warping
The timber used in the construction of your garden building will have retained some of its natural moisture content. The moisture content of the timber will vary, depending upon prevailing environmental conditions, which will result in the components either naturally expanding or contracting. As the components dry out shrinkage may occur. A good waterproofing treatment from the start is the best protection to minimise the effect of moisture loss/intake.
Damp & Mould
During the winter months, cold and damp conditions can result in an increased amount of moisture within your garden building, especially when used infrequently. Condensation can form on the timber and other items stored within your garden building. If left this moisture is likely to cause mould and mildew. To prevent the build-up of moisture, we recommend leaving the door or windows of your building open from time to time, to allow the fresh air to circulate. We also advise against storing wet or damp items in your garden building as this will also increase the level of moisture in the building. If mould or mildew does start to form within your building we recommend using an anti-mould cleaner to remove it and to prevent it spreading, which if left untreated could permanantly damage your garden building.
Splits, Cracks & Knots
Small splits and cracks in some components or holes may appear where knots shrink and fall out. This will not affect the structure of your garden building however if you wish to fill them this can be easily done using any good quality wood filler
Sap
Sap is naturally occurring in wood and may appear in some boards of your garden building. If you wish to remove the sap, we advise waiting until it is dry and then using a sharp knife to carefully remove it. If the removal of the sap causes a hole in the timber, we recommend using a good quality wood filler to fill it.
Please be aware that these are natural timber characteristics which in most cases will not impact the structure or function of the garden building, therefore are not considered as product defects (as outlined within our Terms & Conditions). If you require further advise or information please contact our friendly Customer Services Team.