You have added 6 x 4.5 Hazel Wooden Fence Panel to your shopping basket.
Description
This 6ft x 4.5ft (WxH) Hazel Fencing Panel will add a natural and beautiful aspect to your garden. The hard-wearing and traditional design offer both privacy and security to your outside space. The hazel branches are woven together to form the fence panel and can be used in a variety of ways around the garden. This natural fencing will look great in both modern and traditional gardens.
This method of construction allows wind to pass through the fencing, this reduction in wind load means this fencing is capable of withstanding a variety of challenging weather conditions. We supply this product with a 10-year anti-rot guarantee.
Important Information
Where can I find the exact measurements of my fence panel?
Before purchasing your new fence panel be sure to check the specific measurements of its size in the Specification section of the product listing. As often in product titles, we round up measurements just so it's easier for you to find your perfect garden fence.
How will my new fence panel arrive?
Unless otherwise stated , your new fence panel will be supplied completely premade.
We strongly advise if you are planning on using a third party installer to construct your garden fence that you do not book their services until you receive your items as we do not cover third party cost in the instance of a failed delivery or a damaged item preventing installation.
Please note that this garden fence has been dressed to look its very best in our product images. Any accessories or fixtures featured are not supplied with this product.
Does my new fence panel come with any guarantees?
As standard, this garden fence panel includes a 1 year Manufacturer's guarantee, as well as a 15 Year Anti-rot Guarantee*.
What does my 15 Year Anti-rot Guarantee cover?
Our entire range of garden fencing products benifit from our 15 Year Anti-rot Guarantee. This will cover your garden fence against fungal decay as long as the conditions of the gurantee have been followed.
These conditions include treating your new garden building with a high-quality waterproof top coat.Treatment of this sort should be applied as soon as your new fence panels have been installed, and reapplied annually thereafter. This will enable you to maintain your 15 Year Anti-rot Guarantee and will keep your fence in tip-top condition!
Please note that our 15 Year Anti-rot Guarantee does not cover your fence panel from the movement of timber that takes place over time. This includes; the twisting, warping and splitting of timber.
For more information on our 15 Year Anti-rot Guarantee please refer to our Terms & Conditions.
Does my new fence panel require planning permission?
We work hard to design all of our garden buildings to adhere to the planning permission guidelines. However, we cannot guarantee that planning permission will not be required. Therefore, before constructing your garden building we advise checking with your local authorities. " How do I care for my new fence panel? "To ensure your fence panel stands the test of time it's important to follow the guidance outlined in the product instructions and Manufacturer's Recommendations.
However, if you do need any further support, don't worry we are on hand to help. Just give our friendly Customer Service Team a call on 0800 029 1000.
Delivery
You can book your preferred delivery date by either:
1. By choosing it when placing your order with us.
2. Through the link provided within your order confirmation email or text message
If a delivery date is not selected, one of our friendly team will be in touch. They will help arrange a suitable delivery date that fits your schedule.
Your garden fencing will be delivered using either a 3.5t, 7.5t or 18t flatbed vehicle. If you believe there may be difficulties accessing your property or the delivery location, please inform us of this prior to your delivery date.
All our deliveries take place between the hours of 7 am and 7 pm and are carried out by one of our helpful drivers.
On the morning of your confirmed delivery date, we will contact you by email or text message assigning you a two-hour delivery slot. This means that there is no need to wait in all day! We aim to meet these delivery times wherever possible. However, please be aware that unforeseen circumstances can cause deliveries to take a little longer. But rest assured, we are always working hard to keep delays of this sort to a minimum.
Also, on your confirmed delivery date, we will send over a link to the Delivery Portal. Here you will be able to track the exact location of your delivery driver.
Please note that all our deliveries are kerbside only. Our drivers are not permitted to enter your property. If you live in a terraced property, please be mindful to this.
Our delivery driver will unload your new garden fencing panel by panel to prevent any damage. Yourself, a friend or neighbour will need to be present during the delivery process. This is to ensure that you are happy with the building and are available to sign for the item where required.
In certain situations, we may be able to leave your new garden fencing in an assigned safe location. If this is a service that you require, please contact our Delivery Team on 0800 029 1000, prior to your confirmed delivery date.
For further information regarding delivery areas and charges please see 'Delivery Charges Explained'.
Returns
We offer a 14 day money back guarantee on all of our items. The guarantee commences from the date which you receive your item and we offer a free collection service as part of this agreement.
The building must be returned in its original, untreated, resalable condition. Until the item is collected by our courier, it's the responsibility of the customer to ensure that the building remains in this condition.
As the buildings are sold as DIY kits, we cannot dismantle on your behalf and we cannot be held liable for any third party costs. Once the building has been received by our factory, a full refund will be issued within 1-3 working days.
Videos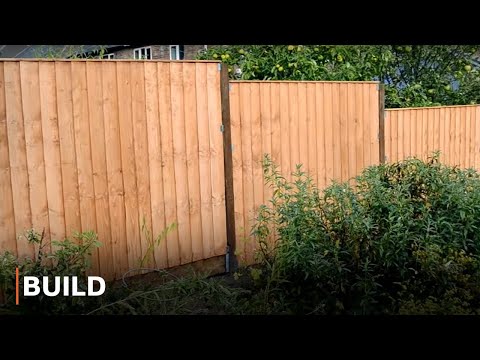 Play Video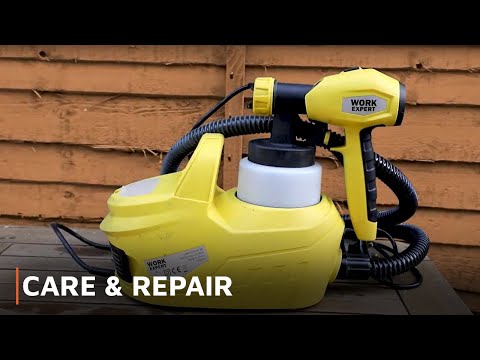 Play Video
Sheducation
Natural Wood Characteristics
Frequently Asked Questions
Can I choose a delivery slot?
We will contact you on the morning of your confirmed delivery date by email and/or SMS with a 2-hour delivery time slot. We aim to meet these delivery times but during busy periods, deliveries may take a little longer, however we always work hard to keep delays to a minimum.
What access is needed for my delivery?
Our drivers are only contracted to provide kerbside drop offs and deliveries. They will NOT bring any of our orders through your home. A driver may offer to take an order further; for instance a back garden but this is ONLY at their own discretion. If you have added our installation service to your order please be aware that they will require full access to your garden. Our installation team will not bring a building through your home as they are not covered by insurance to enter a customer's home. If you have any questions about access or you live in a restricted access zone please contact our sales team on 0800 029 1000. Our team will be able to provide you with more information and specific building information.
Will I need to help my delivery driver?
Our drivers DO NOT need your help during a delivery. They will not ask for your help and they can manage all the items themselves. We are not insured to cover any customer injuries and therefore we ask you NOT to help or try and help our drivers while they make a delivery.
Can't find the answer you are looking for? Checkout our full Frequently Asked Questions OR ask us a question
Fencing
AL, B, BA, BB, BD, BH, BL, BN, BR, BS, CA, CB, CH, CM, CO, CR, CT, CV, CW, DA, DE, DH, DL, DN, DT*, DY, E, EC, EN, FY, GL, GU, HA, HD, HG, HP, HR, HU, HX, IG, IP, KT, L, LA, LE, LN, LS, LU, M, ME, MK, N, NE, NG, NN, NP, NR, NW, OL, OX, PE, PO*, PR, RG, RH, RM, S, SE, SG, SK, SL, SM, SN, SO, SP, SR, SS, ST, SW, TF, TN, TS, TW, UB, W, WA, WC, WD, WF, WN, WR, WS, WV, YO
AB, BT, CF, DD, DG, DT*, EH, EX, FK, G, GY, IV*, JE, KA*, KW*, KY, LD, LL, ML, PA*, PH, PL, PO*, SA, SY, TA, TD, TQ, TR*
HS, IV*, KA*, KW*, PA*, TR*, ZE
*Delivery charge/availability may vary based on location within the postcode