Having a dedicated workshop at home is the dream of many a hobbyist and professional alike, and with this guide you can make it a reality.
A garden shed is the ideal place for a workshop. With a solid base, damp-proofing, power and heating, the garden shed can be transformed into a safe, warm and dry workshop fit for any metalworker, carpenter, mechanic or tinkerer.
Details are in the full guide, but first here's a summary of our step-by-step guide to converting an existing or new garden shed into your own fully-equipped workshop:
A fantastic article covering all aspects of this challenge
Andy, workshopsheds.com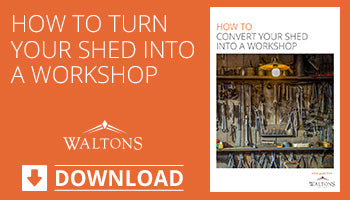 Workshop shed conversion guide:
Start planning. Create two lists: one detailing what you will Use your workshop for; the other listing your subsequent Requirements.
Plan your workshop's layout and size, based on your requirements, budget and available space.
Assess the state of any current shed and the site you want to use.
Make a job list showing who will do what and when, including what work, eg, plumbing and
electricity, needs professional help.
Start the conversion with damp-proofing.
Insulate walls, floor,and ceiling. Cover with ply, plasterboard or tongue and groove.
Install electricity via mains, solar or wind power.
Install lighting, choosing from fluorescent, halogen, LED or lamps.
Install heating, choosing from tube heaters, under floor, portable radiators, convection heaters and wood stoves.
Connect your shed to the internet via WiFi, mobile tethering, or powerline adapters.
Connect to running water via the mains or a water butt.
Make your shed secure.
Install your chosen storage. Then move in equipment and tools.
Decorate to your personal taste.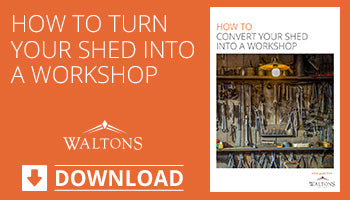 Download the guide now, and start creating your dream workshop.
---
You may also like
---
---
Comments