You have added Snug Playhouse with Tower & Activity Set to your shopping basket.
Read Our Playhouse Buying Guide
Child Safety,
Our Priority
Be aware! Not all playhouse suppliers meet safety standard. Waltons playhouses are made in accordance with Toys (Safety) Regulation 2011 (EN71)
Description
Your children will love this Waltons Snug Tower Playhouse with Slide + Swing thanks to a variety of fun packed features. The raised platform allows endless opportunities for children's imagination to run wild, whether it's a pirate ship on a desert island or a bridge to their own princess castle, the possibilities are endless. The plastic slide is the best way for young ones to get off the raised platform and is guaranteed to provide many hours of entertainment. Safety took priority during the designing process; as a result, this outdoor playhouse has been awarded with an EN71 Safety Certificate.
The walls are made using high quality shiplap tongue and groove cladding, the interlocking nature of this cladding comes together to form solid panel that stops water getting in. Made from solid sheet board, the roof and floor are designed to withstand every day general playtime. The timber used has been smoothed and rounded to provide a soft finish that will prevent children from getting splinters. A gap has been left between the single door and the framing to avoid any trapped fingers. The ladder has wide grooved steps to stop any slipping when climbing on to the platform. The rustic Georgian style windows use 100% shatterproof styrene glazing, this is a safer alternative to traditional glass and provides protection against potential harm. Robust roofing felt, fixtures and fittings are all supplied as standard, alongside our detailed instructions and manufacturer's recommendations to ensure a simple, stress free assembly process. This outdoor playhouse can be decorated to suit any theme, to offer countless hours of fun and imagination.
All of our playhouses come with an Anti-rot guarantee, to ensure it looks great and lasts the test of time, this playhouse in particular comes with a conditional 10 year Anti-rot guarantee as well as a 12 month manufacturer's warranty. Annual re-treatment is required to maintain your building and the Anti-rot guarantee. Suitable for children aged 36 months+

Click here to view our easy to follow installation instructions
Click here to view our easy to follow installation instructions
Important Information
What does Dip Treated mean?
During our manufacturing process, we dip treat our entire range of playhouses. This involves applying a water based colourant to your garden building, protecting your playhouse whilst it is in storage and transit. However, it is important to note that this treatment is not a preservative. Therefore, your garden building will still require a high-quality timber preservative and waterproofing top coat as soon as possible after construction.
Where can I find the exact measurements of my playhouse?
Before purchasing your new playhouse be sure to check the specific measurements of its size in the Specification section of the product listing. As often in product titles, we round up measurements just so it's easier for you to find your perfect garden building.
How will my new playhouse arrive?
Your new playhouse will be supplied as a flat-pack DIY kit with full instructions. If you're taking on the project yourself, be sure to check out our Self-Installation advice page for plenty of helpful tips.
We strongly advise if you are planning on using a third party installer to construct your playhouse that you do not book their services until you receive and are happy with your garden building. As we do not cover any third party cost in the instance of a failed delivery or a damaged item preventing installation.
Please note that this playhouse has been dressed to look its very best in our product images. Any accessories or fixtures featured are not supplied with this garden building. Also, unless our Ready Painted and Installation Service is selected all of our playhouses are delivered unpainted.
Does my new playhouse come with any guarantees?
As standard, this garden shed includes a 1 year Manufacturer's guarantee, as well as a 10 Year Anti-rot Guarantee*. Just make sure to follow the product instructions and our manufacturers recommendations and your guarantee will be good to go.
What does my 10 Year Anti-rot Guarantee cover?
All of our Dip Treated garden buildings benefit from our 10 Year Anti-rot Guarantee. This will cover your garden building against fungal decay as long as the conditions of the gurantee have been followed.
These conditions include treating your new garden building with a high-quality timber preservative and waterproof top coat.Treatments of this sort should be applied as soon as your garden building has been constructed, and reapplied annually thereafter. This will enable you to maintain your 10 Year Anti-rot Guarantee and will keep your playhouse in tip-top condition!
Please note that our 10 Year Anti-rot Guarantee does not cover your garden building from the movement of timber that takes place over time. This includes; the twisting, warping and splitting of timber.
For more information on our 10 Year Anti-rot Guarantee please refer to our Terms & Conditions.
What base do I require for my new playhouse?
A flat, level base is essential when building your new playhouse. We recommend the following bases; concrete, slab paving, ground-level bearers or a wooden frame.
Prior to building your playhouse be sure to check your base is level in both directions. If the base of your playhouse is not level when it is constructed it will cause the building to twist and warp with the natural movement of the timber. Therefore, it is really important to adjust your base accordingly to achieve this before constructing your garden building.
For more information on how to build a suitable base take a look at our handy guide. - How to Build a Shed Base
How do I care for my new playhouse?
To ensure your playhouse stands the test of time it's important to follow the guidance outlined in your building's product instructions and Manufacturer's Recommendations.
We have also created these super handy Maintenance Guides to help you take care of your garden building. They are full of our expert advice and useful tips so you can enjoy your playhouse for years to come!
However, if you do need any further support, don't worry we are on hand to help. Just give our friendly Customer Service Team a call on 0800 029 1000.
How do I care for my playhouses Styrene windows?
A clear film is used to protect your Styrene windows. Once your log cabin is installed and treated this will need to be removed. This can be done by simply scoring around the edge of the window and peeling back the plastic covering inside and out.
The windows of our garden buildings are designed to fit well. However, over time due to the natural movement of the timber small gaps can occur. To prevent this from occuring make sure to seal your Styrene windows with a silicone sealant inside and out.
To see exactly how to do this, take a look at our Protect Your Shed - Silicone Window Sealant video.
Specification
Please Note: Sizes are approximate only. For specific details, please consult our technical department.
| | |
| --- | --- |
| People Req'd To Build | 2 |
| Framing | 1 x 1 (28x28mm) |
| Anti-Rot Guarantee | 10 Years |
| Cladding Material | 12mm Tongue and Groove |
| Roof Type | Apex |
| Door Style | Single |
| Playhouse Type | Tower Platform |
| Under 2.5m Tall | Yes |
| | Imperial | Metric |
| --- | --- | --- |
| Width | 156.3 inches | 3.97m |
| Depth | 87 inches | 2.21m |
| Eaves Height | 61.4 inches | 1.56m |
| Ridge Height | 77.6 inches | 1.97m |
| Door Width | 22 inches | 0.56m |
| Door Height | 33.5 inches | 0.85m |
| Internal Width | 43.7 inches | 1.11m |
| Internal Depth | 41.3 inches | 1.05m |
| Base Width | 46.1 inches | 1.17m |
| Base Depth | 73.6 inches | 1.87m |
Delivery
You can book your preferred delivery date by either:
1. By choosing it when placing your order with us.
2. Through the link provided within your order confirmation email or text message
If a delivery date is not selected, one of our friendly team will be in touch. They will help arrange a suitable delivery date that fits your schedule.
Your garden building will be delivered using either a 3.5t, 7.5t or 18t flatbed vehicle. If you believe there may be difficulties accessing your property or the delivery location, please inform us of this prior to your delivery date.
All our deliveries take place between the hours of 7 am and 7 pm and are carried out by one of our helpful drivers.
On the morning of your confirmed delivery date, we will contact you by email or text message assigning you a two-hour delivery slot. This means that there is no need to wait in all day! We aim to meet these delivery times wherever possible. However, please be aware that unforeseen circumstances can cause deliveries to take a little longer. But rest assured, we are always working hard to keep delays of this sort to a minimum.
Also, on your confirmed delivery date, we will send over a link to the Delivery Portal. Here you will be able to track the exact location of your delivery driver.
Please note that all our deliveries are kerbside only. Our drivers are not permitted to enter your property. If you live in a terraced property, please be mindful to this.
Our delivery driver will unload your new garden building piece by piece to prevent any damage. Yourself, a friend or neighbour will need to be present during the delivery process. This is to ensure that you are happy with the building and are available to sign for the item where required.
In certain situations, we may be able to leave your new garden building in an assigned safe location. If this is a service that you require, please contact our Delivery Team on 0800 029 1000, prior to your confirmed delivery date.
For further information regarding delivery areas and charges please see 'Delivery Charges Explained'.
Returns
We offer a 14 day money back guarantee on all of our items. The guarantee commences from the date which you receive your item and we offer a free collection service as part of this agreement.
The building must be returned in its original, untreated, resalable condition. Until the item is collected by our courier, it's the responsibility of the customer to ensure that the building remains in this condition.
As the buildings are sold as DIY kits, we cannot dismantle on your behalf and we cannot be held liable for any third party costs. Once the building has been received by our factory, a full refund will be issued within 1-3 working days.
Videos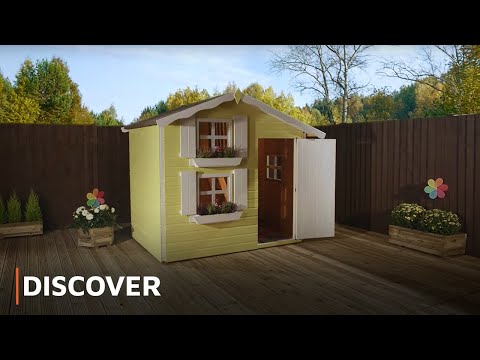 Play Video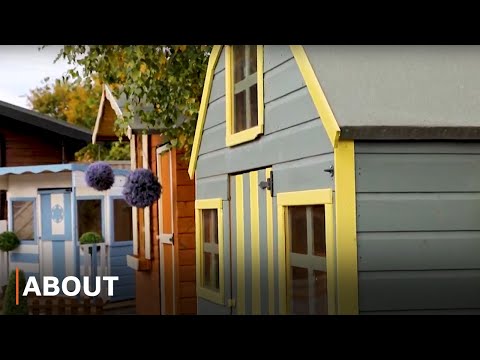 Play Video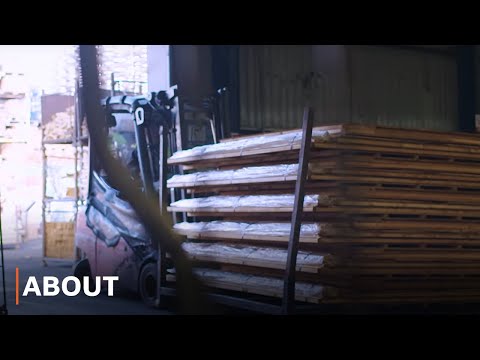 Play Video
Sheducation
Natural Wood Characteristics
Frequently Asked Questions
Can I choose a delivery slot?
We will contact you on the morning of your confirmed delivery date by email and/or SMS with a 2-hour delivery time slot. We aim to meet these delivery times but during busy periods, deliveries may take a little longer, however we always work hard to keep delays to a minimum.
What access is needed for my delivery?
Our drivers are only contracted to provide kerbside drop offs and deliveries. They will NOT bring any of our orders through your home. A driver may offer to take an order further; for instance a back garden but this is ONLY at their own discretion. If you have added our installation service to your order please be aware that they will require full access to your garden. Our installation team will not bring a building through your home as they are not covered by insurance to enter a customer's home. If you have any questions about access or you live in a restricted access zone please contact our sales team on 0800 029 1000. Our team will be able to provide you with more information and specific building information.
Will I need to help my delivery driver?
Our drivers DO NOT need your help during a delivery. They will not ask for your help and they can manage all the items themselves. We are not insured to cover any customer injuries and therefore we ask you NOT to help or try and help our drivers while they make a delivery.
Can't find the answer you are looking for? Checkout our full Frequently Asked Questions OR ask us a question
Buildings
AL, B, BA, BB, BD, BH, BL, BN, BR, BS, CA, CB, CH, CM, CO, CR, CT, CV, CW, DA, DE, DH, DL, DN, DT*, DY, E, EC, EN, FY, GL, GU, HA, HD, HG, HP, HR, HU, HX, IG, IP, KT, L, LA, LE, LN, LS, LU, M, ME, MK, N, NE, NG, NN, NP, NR, NW, OL, OX, PE, PO*, PR, RG, RH, RM, S, SE, SG, SK, SL, SM, SN, SO, SP, SR, SS, ST, SW, TF, TN, TS, TW, UB, W, WA, WC, WD, WF, WN, WR, WS, WV, YO
BT, CF, DD, DG, DT*, EH, EX, FK, G, KA*, KY, LD, LL, ML, PA*, PH*, PL, SA, SY, TA, TD, TQ, TR*
HS, IV*, KA*, KW*, PA*, TR*, ZE
*Delivery charge/availability may vary based on location within the postcode