Real Stories: Our son's new space to play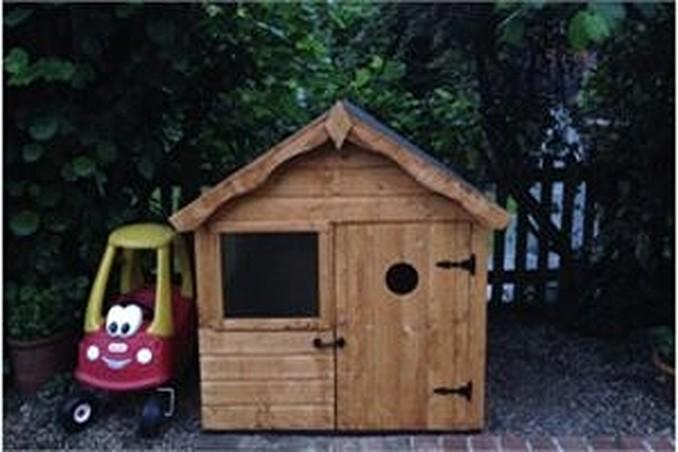 We interviewed our customer Melissa about her experience with us and how her family is getting on with their new Waltons Honeypot Snug Playhouse. Melissa customised her playhouse by choosing not to add the flower for the door and the window cross making it a more suitable playhouse for her son. 
What made you decide to buy the playhouse?
I found Waltons via the Google and found the site easy to use, I liked the anti rot guarantee, the wide range of choices, and I felt the products were very fairly priced.
Why did you decide to buy it from us?
I read some reviews and felt comfortable with the company, the delivery options and free delivery was a big bonus coupled with a house I thought would be great for my son and look nice in our garden.
What does your son think of the playhouse?
My son loves his playhouse, we have put a table and chairs in the house and he often asks if he can eat his dinner in his house. He also 'parked' his car next to his house! Which was very cute.
Would you recommend getting a Waltons playhouse?
We were really pleased with the whole experience from navigating the website, to delivery, it was easy to put together and I liked that you could adapt the house so we didn't add the window bars or flower on the door, the house looks fantastic and is a huge hit with our son and his friends.
Will you be decorating the playhouse?
We may do, at the moment we love the way it looks, it comes ready to assemble and use so we can decide over time if we want to change the colour etc. we are going to put carpet tiles down on the floor.
Anything else that you would like to add?
We love the house and are really pleased we decided to use Waltons. Thank you.
If you would like to find out more about this playhouse or would like to see our range of wooden playhouses head to the main site or check out our handy playhouse buying guide.